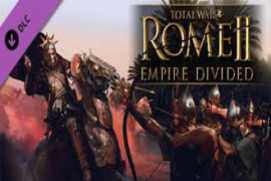 The Book of the Emperor is the last edition of ROME II, which includes an improved political system, review chains, rebalance and better photos in both campaigns and fights.
In addition, the Emperor release includes all updates and features introduced to ROME II from September. Includes integration, touch screen control, new spaces and unity as well as compatibility with Mac computers.
The Emperor August campaign package and all Emperor Edition content and features are free, with automaticupdates to all existing ROME II owners.
minimum
Operating system: XP / Vista / Windows 7 / Windows 8
Processor: Intel GHz dual-core processor with 2 GHz processor / Intel Core 2 GHz processor
Memory: 2 GB RAM
Graphics: 512 MB card compatible with DirectX (shading model 3, incisive top texture).
DirectX
Hard disk: 35 GB of HD space
Additional: Resolution screen – 1024×768
it is recommended that:
Operating system: Windows 7 / Windows 8
Processor: Intel Core i5 processorsecond generation (second generation) (or more)
History: 4 GB of RAM
Graphics: 1024 MB graphics card compatible with DirectX 11.
DirectX: 11
Hard disk: 35 GB of HD space
Additional: Screen resolution – 1920×1080